Learn About Coral Springs
Metal Roofing Elite Contracting Group
Your roof deserves your attention. If you haven't decided which roof will be the best for you, you've come to the right place. We'll help you determine why metal roofs are the best and the most preferred choice of people here in Florida. Metal roofs have every reason to become and stay people's favorite because of several reasons. Here are a few: –
More Durability
Fire & Lightning Resistance
Long Life Expectancy
Ability to withstand storms/heavy winds/hot sun/rains
Attractive Designs
Leakage & Corrosion Resistant
& More
The above-listed benefits cover almost everything a person may expect from a roof. Whether you need a roof for a commercial building or your house, it's suited for both. If you're in Coral Springs and need assistance from an experienced metal roofer, please connect with us.
Who are we?
We're Coral Springs Metal Roofing Elite Contracting Group, one of the leading metal roofers in all of Florida. Our company has a service history of over ten years in the metal roofing field. And we offer every metal roofing service you may need.
You can come to us for common metal roof repairs, replacement, a new installation, or even re-roofing. You can use the experience and exposure we've collected for your own good by choosing our metal roofing services.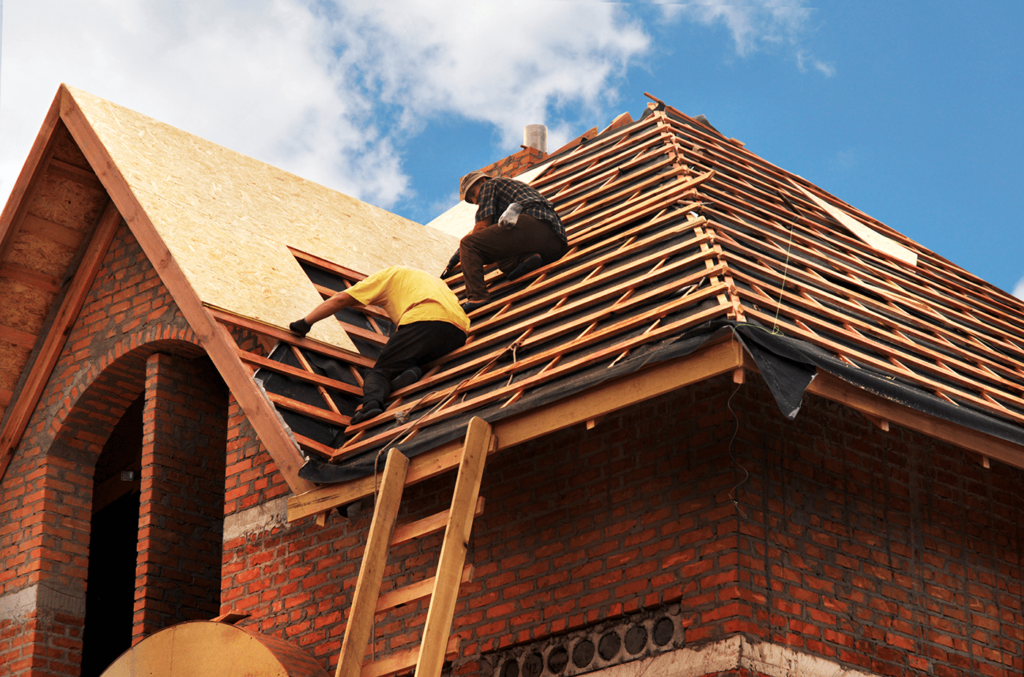 What services do we offer?
Here are some metal roofing services you can avail from our company: –
You can choose any one of the above as per your convenience and budget. If you're interested, please connect with the experts at Coral Springs Metal Roofing Elite Contracting Group.
Company Values
Do you know why Coral Springs Metal Roofing Elite Contracting Group is one of the most trusted metal roofing brands here in Coral Springs and in Florida? It's because of our unique and customer-centric company values. Here are some core values which we follow for a successful business: –
Helping people: Our aim is not only to earn money but to reach maximum people and lend a helping hand. The company was set up to help people access metal roofing solutions at affordable prices so that everyone can feel safe in their homes. It's the reason why we've priced our services competitively.
Long Term Relationship: we believe in building a long-term relationship rather than cracking a one-time deal. It's the reason why we have so many returning customers from all over the state. We always make use of quality-based products to keep the customers flowing in.
Honest & Transparent Service: You'll find our professionals to be very honest and reliable. It's because we do not want to advise something which you might regret later. When a repair is required, our inspection expert will specify you regarding the same and won't suggest a replacement unless completely necessary.
Contact now!
Like others in Coral Springs, if you want the best metal roofing experience, it's the right time to reach out to us. You can also access free quotes and free roof inspection in no time. So, call now and experience the best.
Time to Replace Your Roof? We Can Help
---
Considering roofing replacement? When it comes to roofing projects, many homeowners rely on professionals to get the job done. At Coral Springs Metal Roofing Elite Contracting Group, our specialists stick to all the industry standards when installing metal roofing on both residential and commercial properties. Therefore, you can be sure of getting a sturdy roof on top of your house. As a result, you can get the best services from our company in the following fields;
What Locations do we Serve?
---
Coral Springs Metal Roofing Elite Contracting Group is a name you can trust and rely on. Our metal roofing services were limited in Coral Springs, FL when we started. But with time our company has expanded and is now serving over ten locations within Florida.
It shows how reliable we are. Here are some places within Florida, where you can access our world-class metal roofing services: –