Deerfield Beach's Best
Metal Roofing Company & Contractors
You can easily find asphalt roofs, clay tile roofs, and roofs made from traditional roofing materials in abundance in Florida. But that never means traditional roofing materials are the best. Although, you get an attractive appeal for your property but about the long life and affordability.
It's not available with traditional roofing solutions, right? And, if you consider a metal roof, you'll see many people updating their roofs with metal roofing systems. It's because of its high life expectancy, better durability, maintenance-free usage, and attractive designs.
There have been necessary updates with metal roofs with time, which has made it one of the most popular roofing materials here in Deerfield Beach. If you want your rooftop to live for long and be corrosion-free, a metal roofing system is an ideal solution.
If you want to install a metal roofing system or need some repairs, please contact Coral Springs Metal Roofing Elite Contracting Group. You can enjoy a cool range of metal roofing services with our company.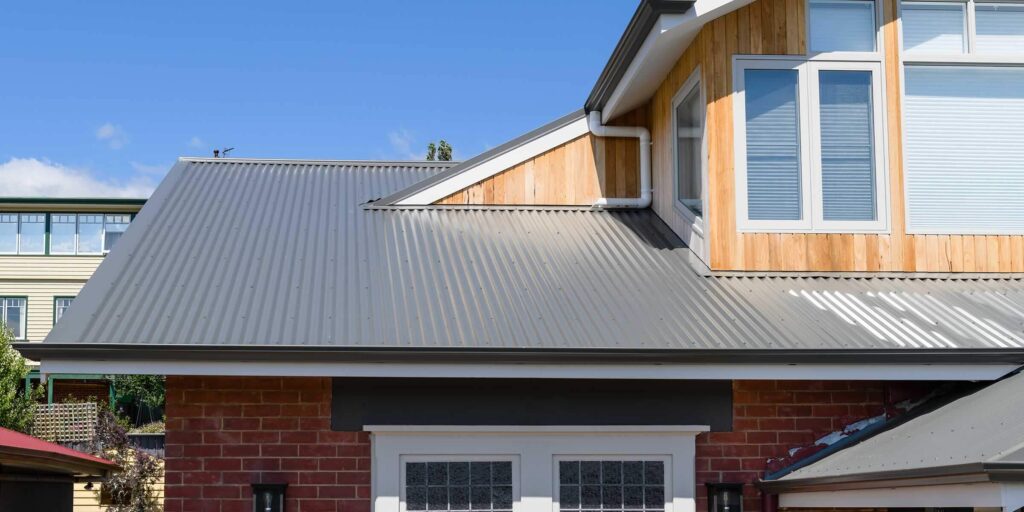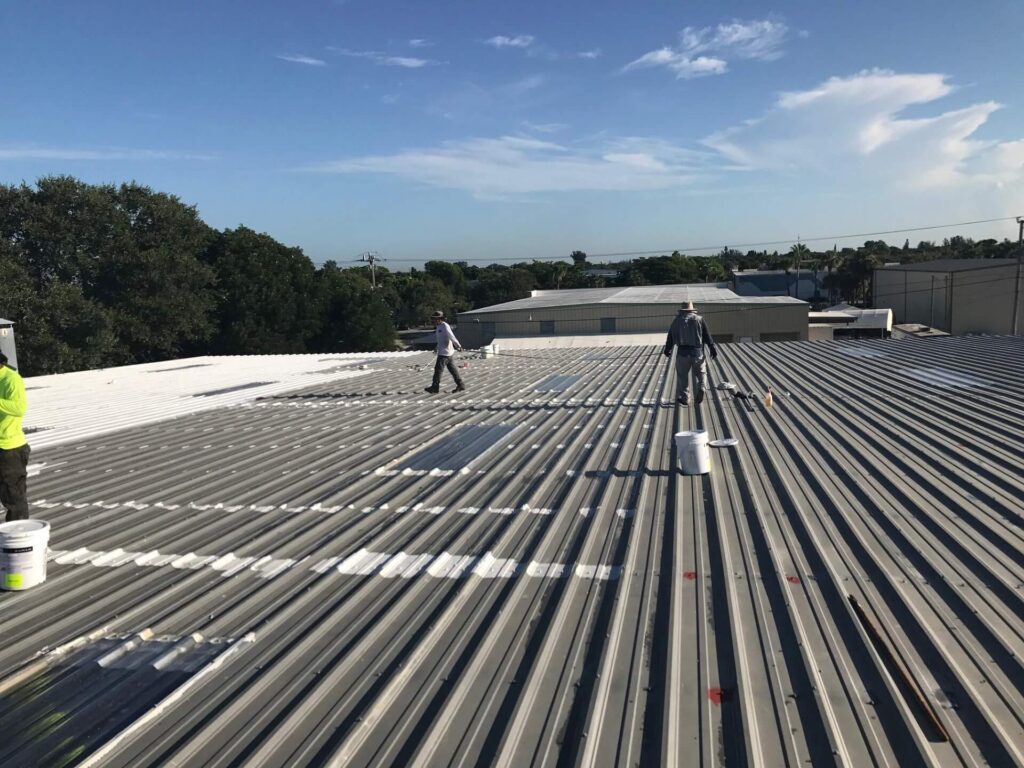 Services we offer
Here are some metal roofing services we offer: –
Residential Metal Roofing
Is your house asking for a new roof, or are you bored with the existing roof? Whatever the reason may be, if you need a new metal roof for your house, you must go for metal roofing. The time has changed, and people are moving with the trend, and so should you.
Don't think of metal roofs as some unattractive piece of metal. It's the exact opposite. Metal roofing material is available in superior designs capable of adding an aesthetic appeal to your house. It's one of the reasons why people opt for metal roofs.
If you need one for your house, please connect us. We have the experience and the skills you need for installing a new metal roof. So, connect with us, our professionals, right now, and book your free inspection.
Commercial Metal Roofing
If you need a roofing system for your shop, bar, hotel, gym, or any other commercial building, metal roofing is again a reliable option. And professionals from Coral Springs Metal Roofing Elite Contracting Group are ready to help.
Metal roofing can help you run a business unhindered by any natural elements like rains, storms, or even lightning. You also need not pause your business in between as it's in the case of asphalt roofs where replacement becomes necessary.
Metal roofing systems are a feasible option for all those who seek durable and tough roofs, which are attractive as well. If you want something like the above, please connect now.
Choosing the best 
It's time for you to make the decision. When you're choosing a metal roofer, you need not make sure you choose well. It's because choosing anyone could land you up in problems. Instead of getting a reliable roof, you can end up messing it all up.
However, if you're in Deerfield Beach, you have one of the best metal roofers in town. We not only offer metal roofing services at affordable prices but offer a warranty too. So, call now and enjoy the benefits of metal roofing.
Reach out now!
There are many more benefits you can enjoy with us at Coral Springs Metal Roofing Elite Contracting Group. An amazing metal roofing experience is just a call away. Call now!
Time to Replace Your Roof? We Can Help
---
Considering roofing replacement? When it comes to roofing projects, many homeowners rely on professionals to get the job done. At Coral Springs Metal Roofing Elite Contracting Group, our specialists stick to all the industry standards when installing metal roofing on both residential and commercial properties. Therefore, you can be sure of getting a sturdy roof on top of your house. As a result, you can get the best services from our company in the following fields;
What Locations do we Serve?
---
Coral Springs Metal Roofing Elite Contracting Group is a name you can trust and rely on. Our metal roofing services were limited in Coral Springs, FL when we started. But with time our company has expanded and is now serving over ten locations within Florida.
It shows how reliable we are. Here are some places within Florida, where you can access our world-class metal roofing services: –