Parkland's Best
Metal Roofing Company & Contractors
Do you need a metal roofing for your building? If so, this is the best place for you. Metal roofs have become quite essential, especially for the people here in Parkland, FL. And that is because of the numerous benefits it brings along.
Unlike asphalt shingles, clay, and concrete tiles, metal roofs can run for over fifty years without causing your much problem. Whether it's the durability or attractive designs, metal roofing systems are second to none. All you need is a new perspective.
If you're looking for reliable metal roofing services in Parkland, come to us at Coral Springs Metal Roofing Elite Contracting Group. We're a company you can trust. Whether you need a metal roof replacement, repairs, or new installation, we can get everything done for you in no time.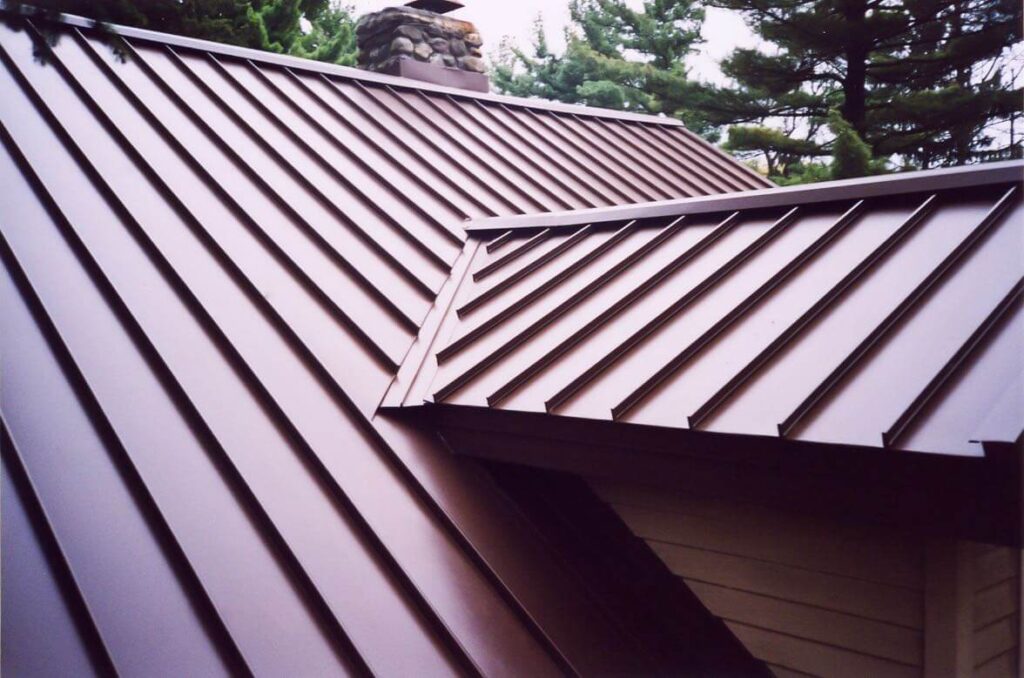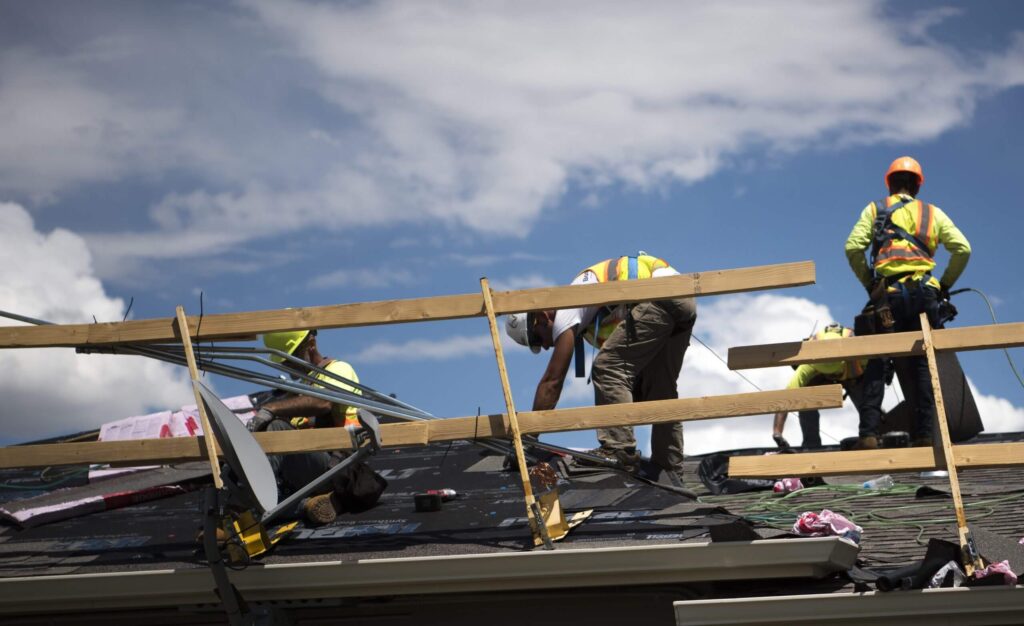 What services do we offer?
We're a full-service metal roofing company. So, you can expect all the metal roofing services from our experts. Here are some benefits you can enjoy: –
Re-roofing or Retrofitting Metal Roofs
If you're bored with your existing roof and need a new look with better protection, you can go for re-roofing. It's a metal roofing service where a new metal roof is attached to a substructure that is fitted on the existing top.
Re-roofing or retrofitting is done on the buildings where the present roof is in good condition. Otherwise, there's no use placing a new roof over the existing top if it cannot support the weight. This method is suited for you if you don't want the unnecessary hassle of uprooting your roof. Are you interested? If so, call now, and let's inspect your building and find whether or not your building is suited for re-roofing.
Standing Seam Metal Roof
A standing seam metal roof is a great metal roofing option for residential purposes. If your house demands a reliable metal roofing system, you must try this. Standing seam can be used to cover your porch or your full building too. It's very durable and has a unique, vertically formed pattern. The vertically formed patterns protect the building and roof from corrosion and leakage. It's because the water is directed towards the ground with ease.
It's an excellent choice for residential purposes because of its smooth and classy look, made possible by hidden fasteners. Yes, this roofing system comes with concealed fasteners. If you're interested in this metal roofing type, please contact our professionals now!
Choosing the best!
Whether you're looking for a metal roofer for a commercial building or your house, you need to hire an experienced one. At Coral Springs Metal Roofing Elite Contracting Group, we have ample experience dealing with a wide variety of metal roofing projects.
So, we're someone you can trust. People here in Parkland choose us for every type of metal roofing service. If you're in Parkland too and need a metal roofing service, kindly connect with us now. You can get free quotes or estimates for your project.
Also, we offer free roof inspection to help you ensure your roof's safety. So, call now!
Reach out now!
There are many more benefits you can enjoy with us at Coral Springs Metal Roofing Elite Contracting Group. An amazing metal roofing experience is just a call away. Call now!
Time to Replace Your Roof? We Can Help
---
Considering roofing replacement? When it comes to roofing projects, many homeowners rely on professionals to get the job done. At Coral Springs Metal Roofing Elite Contracting Group, our specialists stick to all the industry standards when installing metal roofing on both residential and commercial properties. Therefore, you can be sure of getting a sturdy roof on top of your house. As a result, you can get the best services from our company in the following fields;
What Locations do we Serve?
---
Coral Springs Metal Roofing Elite Contracting Group is a name you can trust and rely on. Our metal roofing services were limited in Coral Springs, FL when we started. But with time our company has expanded and is now serving over ten locations within Florida.
It shows how reliable we are. Here are some places within Florida, where you can access our world-class metal roofing services: –